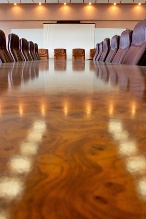 SagePoint Advisors is a boutique investment banking firm focused exclusively on providing merger, acquisition and strategic advisory services to growth compamies in the technology and telecom sectors. SagePoint was founded in 2008 by technology M&A veteran David Michaels. Mr. Michaels spent the previous 14 years as a co-founder of Montgomery & Co.'s investment banking business and helped to build that firm into one of the leading investment banks focused on serving emerging growth companies.

Mr. Michaels founded SagePoint on the premise that clients deserve the same senior-level attention, trusted relationships and market insight on $20-150 million M&A transactions that other investment banks reserve only for much larger transactions. At SagePoint, we choose our clients carefully and limit the number of engagements we take on in order to ensure that we can deliver on this promise.

Our clients can rest assured that a seasoned M&A banker who understands their industry will lead their transaction during all phases of the process. Clients can also rely on SagePoint to open its rolodex to provide value-added access to strategic buyers, private equity firms and venture capitalists.

Finally, SagePoint prides itself on client relationships that are based on trust, unwavering integrity and a commitment to intellectual honesty. Our goal is to become a trusted advisor to each and every client we work with. Our commitment to delivering intellectually honest advice ensures we tell our clients what they need to hear rather than what they want to hear.

SagePoint - sage advice that points our clients in the right direction.

About SagePoint Advisors